Oops.. did we just say that? ....
Lilybels is ALL about handmade. This is the heart of our business, call it our  'soul' if you wish, but what is 'handmade'?.  We aren't talking about a really cute finger painting from your 3 year old that you give to granny (although let's be honest, that is pretty priceless, messy, but priceless)
No, we are talking about handcrafted, unique, individual items. But handmade is expensive you say, I can get cheaper on the High Street....
Probably
But sellers offering handmade have the edge. They are offering you something different, something unique. These days we are inundated with choice. Some great high street shops, with great items (Amazon is also great by the way, we love them too) but when you want something a bit 'different' and you don't quite know what? Give  a small business a go. Tiny little sellers on Etsy, local sites, craft fairs, they are everywhere offering products that are mind blowingly awesome.
The BEST bit about sellers like us? We care, we really really do. Small businesses like us, put thought into our packaging, we care about our customer experience, we go the extra mile to make sure you get exactly what you need when you need it. 
Plus, you are unlikely to see it in every single home you go into. 
Our slates for example, not one is exactly the same. Each one is hand cut, drilled, washed, treated and then we cut all our own vinyl. Each quote may be the same, but each one will be ever so different. We think that it is pretty cool. 
So in celebration of unique sellers like us, we have been purchasing items from other small businesses. Just to see if our theory holds out...
Prosecco Jam

Prosecco Jam 100g with a hint of strawberry and edible gold.

If you are a bubbly lover, you will love this jam. It is Prosecco in a jar! It will give you an inner glow.

Looking for something special to serve at your dinner party? Prosecco with a hint of Strawberry and edible gold jam could be just the right delicacy to serve.

- It pairs magnificently with any creamy cheese especially Brie.
- Using wonton cups, melt the Brie and top them with the sparkly elegant Prosecco Jam
- Served with Salmon, it is sublimely delicious.
- Wonderful to use as spread onto scones, toasts and breads.
- You can also just enjoy it on a toast or croissants.
- Just slathering it into a slice of cake is divinely delicious
 This is SO amazing. Prosecco for breakfast what's not to like? We ordered it and it was incredible. The packaging was excellent, the seller was amazingly helpful, friendly and professional and we received it in super quick time. Now we are finding reasons to put it on pretty much everything. Want to give it a go? Get yours here 
Personalised puzzle keyring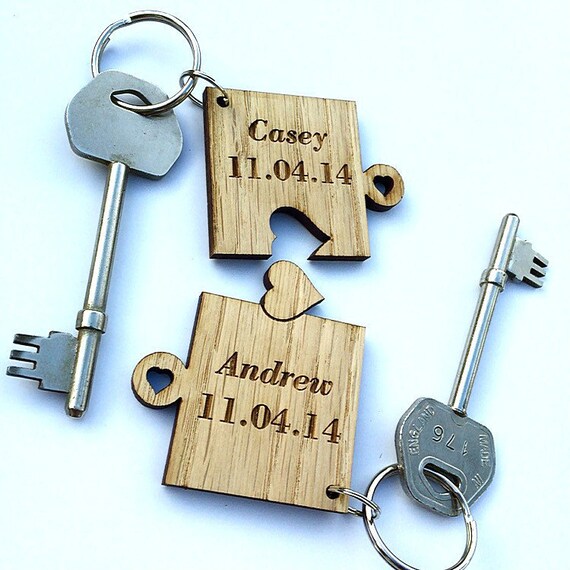 We ordered these and were really impressed with the quality, price and dispatch time. it is something really different, personalised for an amazing price. This is the perfect gift for anniversaries, weddings or even favours. The possibilities are endless (plus you can also send the link to your kids as a hint  - thank us later) 
so here is a bit more on these little beauties
Key rings, also known as key chains, are one of those essential everyday accessories that allow your personality to shine through. Commemorate the most important day of your life with one of these puzzle piece key chain sets complete with the date of your wedding and names of the bride and groom. These puzzle key chains interlock with heart shaped embellishments to provide a truly sweet reminder of the day two became one.
Love them too? you can pick yours up here 
Gorgeous desk baskets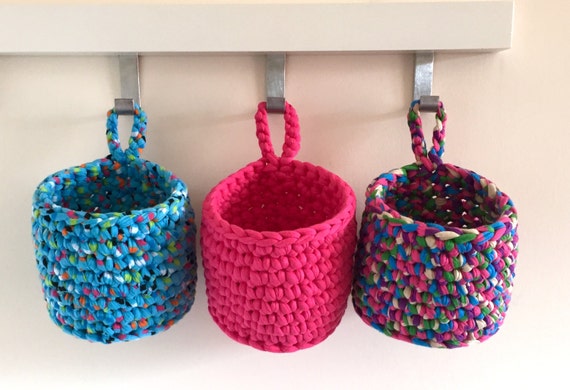 We needed something practical yet pretty to store all our tools and bits and bobs. We spotted these and loved the look of them. (who wouldn't, they are stunning) we were intrigued to see if they would be as practical as they were pleasing to the eye. 
They were.. and more so
These baskets are so sturdy (ours are full to the brim) and would make any workspace look divine. We received them really quickly, beautifully packaged and the seller was on hand every step of the way to help us with our purchase ( we wanted specific colours) we were really impressed. We think we may need more...
But don't be limited for a desk tidy, these would be perfect for make up brushes, a children's nursery, the possibilities are endless. 
(we may even have stroked them for a little bit before we hung them up.. shhh) So if you want some of these go and order some . They are on a little holiday right now, but you can subscribe to be notified when they are back here 
So when you are looking for a gift, something a bit different and you want to support small businesses. Give Etsy sellers a go. You won't get 'Amazon' delivery times but you WILL get beautiful products you will be proud to give.